Pet Chef launches new innovative freeze dried raw treat line
February 16, 2018– Pet Chef announces its new line of all-natural freeze dried raw dog treats.
---
Pet Chef, LLC is excited to announce the launch of a new pet food company that will bring a fresh twist to the Freeze-Dried Raw Treat category. Cleverly branded as "Appetizer Bites," customers will be rewarded knowing they are feeding their pet the most premium chef-inspired treats.
The line boasts four "Chef Cuts" products and four "Chef Blends" products. Using whole, hand cut single-ingredient primal meats, Chef Cuts will be a unique – and healthy – option for your pet. The Chef Blends also use whole cuts of meat, but are complimented with slices of fresh fruits and vegetables, as well as a second meat ingredient.
Picky pet parents will be wooed by their Chef Box ΞXPRESS option, which allows customers to purchase three different dog treats on an ongoing monthly basis with delivery right to their door. This monthly subscription will ensure pets never run out of their delicious healthy treats, and eliminates the need to "remember" ordering more when supplies get low.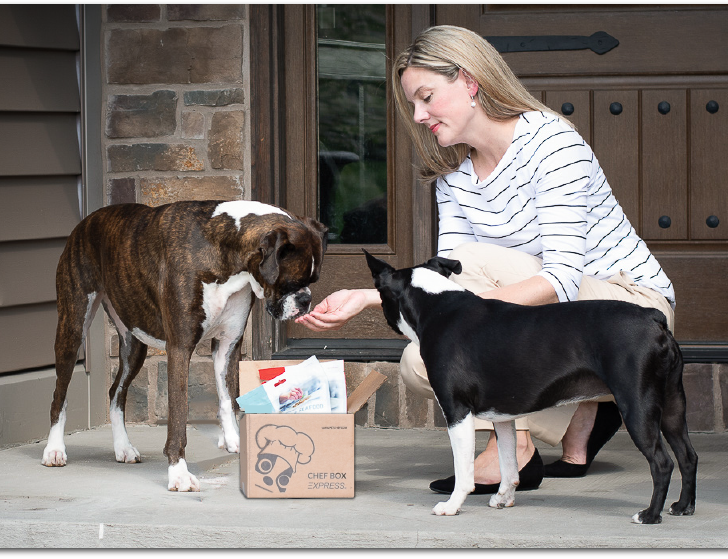 Pet Chef's online storefront can be found at http://petchef.com. They offer special incentives and rewards for signing up to their email list.

Pet Chef will be attending this year's Global Pet Expo hosted in Orlando, Florida. Their debut booth is located in the Natural Products Section in booth 841. If you would like more information about this topic, please contact Charles Marsh at 800.743.8650 or email at info@petchef.com.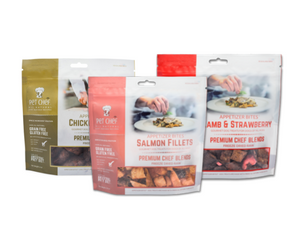 ---